Bringing Women together on one accord to embody their serenity through the Love of Christ!​
The Women's Retreat includes multiple presentations by our speakers, breakfast, lunch and dinner, daily prayer time, and adoration, as well as time for fellowship, additional activities, and quiet time in this beautiful setting.
Join your sisters as we come together to trust in the Lord's goodness. Come . . . just as you are. Lay down the burden of who others say you are, who you wish you weren't, or who you can never be. You were born a daughter of The King. Come lean into that loving embrace and return to mercy.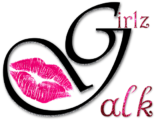 I had one of the best weekends of my life. I got everything I needed from the GirlzTalk Retreat . I experienced peace, regained strength, and I grew to a level I've been fighting to get to for a while. I never been in a room with so many powerful women before. My mind, heart, and soul was renewed. I thank you Tanisha Scott for this experience and I'll be back next year.
I still have no words! Thank you for your obedience, dedication, and pouring out. May you receive everything the Lord wants to pour back into you!
Baaayyyyybbbyyy! God showed up and showed out! Sista, thank you for your obedience and dedication! I love you a sky full!
I truly enjoyed myself! Made some amazing connections that will build purpose. Thank you Tanisha Scott for this gift of renewing🙌🏾
Listen!!!!! I NEEDED this more than I knew. God is so faithful. I'm grateful to have experienced this. It was a refreshing, recharging, restoring, reminding me of who God has created me to be type of weekend. All Of the ladies were so amazing. I can't wait for next year. Thanks Tanisha Scott. 💕 love you much
I feel so blessed to have been apart of what God has you doing Tanisha! Thank you for your obedience. Thank you for your commitment. From this side, it appears you "understand the assignment!" God is so faithful and intentional to perform whatever it is we need as His daughters! You were right when you said this was an experience, an encounter and honey, we had to get it for ourselves!!! The Push happened! Mindset shifted and old way of thinking gone! 🙌🏾🙌🏾 Who's joining me next year?!
My God, This event was everything I needed to recharge my life, my business, and my relationship with God. Thank you Tanisha for allowing God to use you as a Teacher, Minister, Prophet, and Servant. My life has been forever changed. I look forward to coming back next year!!!!